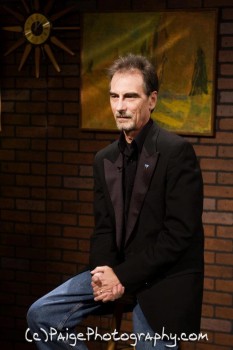 "House Blend" is a half-hour weekly live music and interview program hosted by Santa Clarita journalist  Stephen K. Peeples on SCVTV, community television for the Santa Clarita Valley, a half-hour north of Hollywood, Burbank and West Los Angeles in northwest Los Angeles County.
The WAVE-nominated show spotlights local SCV talent as well as other artists of interest to local music fans.
"House Blend" is co-produced at the SCVTV Media Center in Newhall, Calif., by Peeples and SCVTV's Megan Perez, who also directs with Austin Dave; Michael Mazzetti produces the sound. SCVTV CEO Leon Worden is the executive producer.
The show airs Saturdays and Thursdays at 10 p.m. Pacific Time on SCVTV (Time Warner Cable Channel 20 in the Santa Clarita Valley, and AT&T U-Verse Channel 99 in Los Angeles and Orange counties), and streams live everywhere via the Web at www.scvtv.com.
Here are links to all of the episodes of "House Blend" produced to date, posted online for your viewing pleasure.
Show #046 – June 21, 2014
All Strings Attached

Show #045 – June 14, 2014
Woodwork

Show #044 – April 12, 2014
New West

Show #043 – March 29, 2014
Limitless

Show #042 – March 15, 2014
The Narwhals

Show #041 – Dec. 2013
Changelingz

Show #040 – Nov. 2013
Hard Six

Show #039 – Nov. 2013
The Shoemaker Brothers

Show #038 – July 29, 2013
Nikhil Korula

Show #037 – June 28, 2013
Phil "Mr. Squeeze" Parlapiano & The Medicine Men

Show #036 – June 14, 2013
Lori Andrews & Bart Samolis

Show #035 – May 25, 2013
Michael Richard and Wumbloozo

Show #034 – May 11, 2013
Johnny Strat

Show #033 – April 25, 2013
PapaFish

Show #032 – April 13, 2013
Jesse Barish

Show #031 – March 23, 2013
Shine So Hard

Show #030 – March 09, 2013
Sara Niemietz with W.G. "Snuffy" Walden
Part 1 and Part 2

Show #029 – Jan. 19, 2013
Circe Link with Christian Nesmith
Part 1 and Part 2

Show #028 – Jan. 5, 2013
Sean Wiggins with Paul Houston
Part 1 and Part 2

Show #027 – May 01, 2012
Loafers' Glory Part 1, Part 2

Show #026 – April 01, 2012
Sherry Pruitt and The Delgado Brothers
and The McGrath Project

Show #025 – March 01, 2012
Smile Empty Soul and The Sea Over Eli

Show #024 – Feb. 01, 2012
Ron Tanski and Nacosta

Show #023 – Nov. 01, 2011
Nathaniel Dobies and Open the Coda

Show #022 – Nov. 01, 2011
Serena/Top B.A.S.E. and The Deltaz

Show #021 – Sept. 01, 2011
Gussie Miller and Flavia & The RedTempt

Show #020 – Sept. 01, 2011
Limitless and White Smoke

Show #019 – July 01, 2011
Kai Clark Band and Sara Niemietz with Snuffy Walden

Show #018 – July 01, 2011
Ariana Sloan and T.J. Sullivan with Greger Walnum

Show #017 – June 01, 2011
Stewart "Dirk" Fischer and Off the Record Part 1, 
Part 2, Part 3 and Part 4

Show #016 – May 01, 2011
Chris Hillman & Herb Pedersen Part 1, Part 2, 
Part 3 and Part 4

Show #015 – May 01, 2011
Phil Parlapiano ("Mr. Squeeze") and Moonraker

Show #014 – April 01, 2011
Lori Andrews with Bart Samolis and Drew Tretick

Show #013 – March 01, 2011
Jesse Barish and Ann-Marita

Show #012 – March 01, 2011
Joel Simpson and Serena

Show #011 – Feb. 15, 2011
Johnny Strat Band Part 1 and Part 2

Show #010 – Feb. 01, 2011
Avery Merritt and Jeremy Quintero

Show #009 – Dec. 01, 2010
John Bergstrom and Dennis Atlas

Show #008 – Dec. 01, 2010
Katy Moffatt and Tom Renaud

Show #007 – Dec. 01, 2010
Ann-Marita and The Bivs

Show #006 – Nov. 11, 2010
Henry Diltz Part 1 and Part 2

Show #005 – Sept. 30, 2010
Slow Motion and Skeeter Mann & The Lost Canyon Rangers

Show #004 – Sept. 23, 2010
The Feaver and Jesse Barish

Show #003 – Sept. 16, 2010
The McGrath Project and Cross Town Cowboys

Show #002 – Sept. 9, 2010
The Shoemaker Brothers and Karyn Swanson

Show #001 – Sept. 2, 2010
Kounterfeit Change and Shay Astar

Best of House Blend Vol. 1
Part 1 and Part 2
1). Kounterfeit Change: "Welcome"
2). Shay Astar: "Resign"
3). McGrath Project: "Your Secret is Out"
4). Cross Town Cowboys: "Cowboy Fop"
5). Jesse Barish: "Count on Me"
6). The Feaver: "Saturday Night"
Best of, Vol. 2
Part 1 and Part 2
1). Karyn Swanson: "Skyscrapers"
2). Skeeter Mann & The Lost Canyon Rangers: "My Only Love"
3). Slow Motion: "Bitter Ice"
4). Jesse Barish: "Same Old Song & Dance"
5). The Feaver: "Kids on the Street"
Best of, Vol. 3
Part 1, Part 2 and Part 3
1). Ann-Marita: "Company Town"
2). Tom Renaud: "Ripened Fields of Corn"
3). Katy Moffatt: "St. Francis Dam"
4). Dennis Atlas: "Integrating Consciousness"
5). Ann-Marita: "Karoline with a K"
Best of, Vol. 4
Part 1, Part 2 and Part 3
1). Johnny Strat Band: "She's My Kind of Rain"
2). Avery Merritt: "Swing to Bop"
3). Serena: "You Blew It"
4). Jeremy Quintero "Atlas"
5). Ann Marita: "Under the Iowa Sky"
6). Johnny Strat Band: "All for You"
Best of, Vol. 5
Part 1, Part 2 and Part 3
1). Serena: "Time"
2). Jesse Barish: "Restless Soul"
3). Ann-Marita: "Face in the Crowd"
4). Mr. Squeeze (Phil Parlapiano) & The Medicine Men: "Everything is Going My Way"
5). Lori Andrews with Bart Samolis: "Salsa Brava"
6). Johnny Strat Band: "Stand Strong"
Best of, Vol. 6
Part 1, Part 2 and Part 3
1). Mr. Squeeze (Phil Parlapiano) & The Medicine Men: "Shape of Water"
2). Herb Pederson: "Wait A Minute"
3). Lori Andrews: "Yarapa Bop"
4). Joel Simpson: "Jeans"
5). Drew Tretick: "Open Sky"
6). Chris Hillman & Herb Pedersen: "Turn! Turn! Turn!"
Best of, Vol. 7
Part 1 and Part 2
1). Johnny Strat Band: "Captivate Me"
2). Avery Merritt & Phil Salazar: "Blackberry Blossom"
3). John Bergstrom: "St. Francis Dam"
4). Off the Record Plays Dirk Fischer: "Malookanus Gookum"
5). Drew Tretick: "Stargazing"
Best of, Vol. 8
Part 1 and Part 2
1). T.J. Sullivan with Greger Walnum: "Nothin' Matters"
2). Moonraker: "Big Trouble in Little Saugus"
3). Ariana Sloan with Jon McClellan: "That Way Again"
4). Off the Record Plays Dirk Fischer: "Bitter Leaf"
5). Sara Niemietz with W.G. "Snuffy" Walden: "Dangerous Outside"
Best of, Vol. 9
Part 1 and Part 2
1). Kai Clark Band: "Sunshine"
2). Ariana Sloan with Jon McClellan: "Everything's Going to Change"
3). Off the Record Plays Dirk Fischer: "Donde"
4). Sara Niemietz with W.G. "Snuffy" Walden: "Find a Dream"
5). T.J. Sullivan with Greger Walnum: "Is That a Monkey You've Got"
Best of, Vol. 10
Part 1 and Part 2
1). Flavia & The RedTempt: "Too Late to Cry"
2). Gussie Miller: "What More Can I Say"
3). Limitless: "Sing It Loud"
4). Off the Record Plays Dirk Fischer: "Just 'Tiz"
5). Kai Clark Band: "Train Leaves Here This Morning"
(SKP "Eight Miles High" jam on closing credits)
Best of, Vol. 11
Part 1 and Part 2
1). Serena: "Your Fault"
2). Limitless: "Slipped"
3). Off the Record Plays Dirk Fischer: "Elegy for a Monk"
4). Flavia & The RedTempt: "Wish I Could Tell You"
5). The Deltaz: "I Know You"
Best of, Vol. 12
Part 1 and Part 2
1). Open the Coda: "Take it or Leave it"
2). Nathaniel Dobies: "So Many Voices"
3). Off the Record Plays Dirk Fischer: "Canto"
4). Serena: "Listen"
5). The Deltaz: "Dollar Blues"