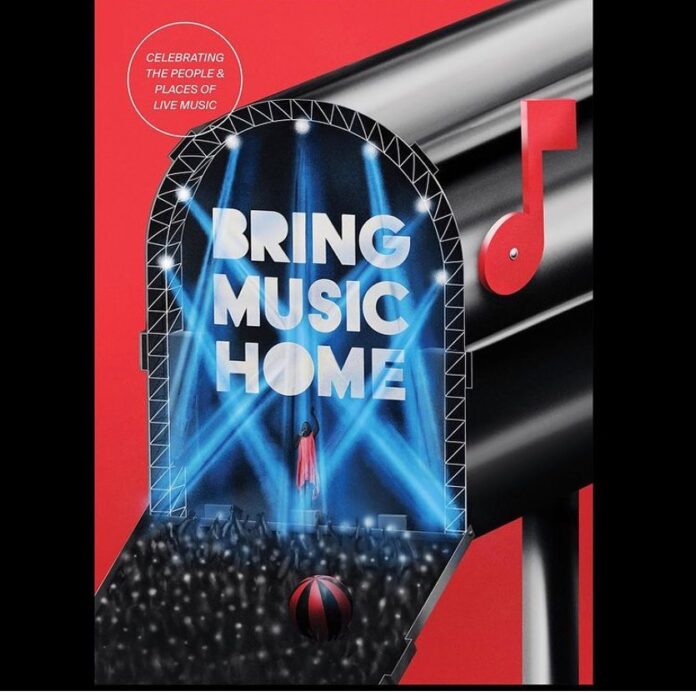 A massive coffee table photography book titled "Bring Music Home," documenting the havoc wreaked by the COVID-19 pandemic on live music across the United States in 2020-2021, has just been published, with a portion of the proceeds earmarked for the nonprofit National Independent Venue Association (NIVA) and the #SaveOurStages campaign to directly benefit venues in need.
Weighing in at approximately 9 pounds, the colorful 484-page "Bring Music Home" spotlights 200-plus venues in 34 U.S. cities and features the gripping stories shared by more than 375 of the individuals who owned, worked, and performed in them before and at the time of the mandated lockdowns.
Presented alphabetically, the cities are color-coded in the book's pages, and each city section includes a poster, music playlist, a Top 10 list, photos of the mostly empty venues, and compelling quotes from the people who run them.
Throughout "Bring Music Home," there's a special focus on the unsung heroes who've struggled behind the scenes in myriad creative ways to keep their venues alive and stay in contact with their regulars while also maintaining their own health and sanity over the past year-plus.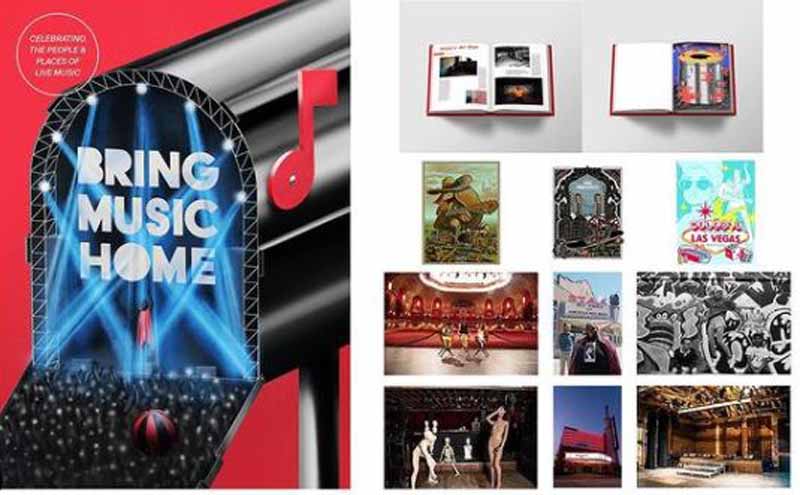 A consortium of five creative business owners and entrepreneurs whose livelihoods were also suddenly disrupted by forced lockdowns—Amber Mundinger, Kevin W. Condon, Tamara Deike, Misha Vladimirskiy, and Julie Potash Slavin (aka DJ Hesta Prynn)—joined forces in spring 2020 to write, produce, and publish "Bring Music Home" independently.
"["Bring Music Home"] is really a reminder of what we went through this past year, and also a reminder of what we don't ever want to go through again," said Mundinger, also producer-writer of the New York section of the book, in an interview with this writer on April 22, 2021—just as venues began to reopen across the country.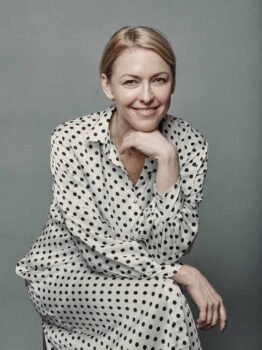 "It was coming from a dark time, but I think it's also a positive piece to show even good things come out of some of the worst times that we experience, and we should have an appreciation for those things and we need to foster them in a bigger way," said Mundinger, also COO and Creative Producer of Artists Den Entertainment in NYC.
As she details in the interview and transcript below, to maximize the book's timeliness and impact, the Bring Music Home LLC partners wanted it written and published within a year, unheard of in the book industry for a project of the scope and size they envisioned.
While the partners knew the task would be huge, they were also confident that between them and their associates, they had the skills, experience, resources, single-minded focus, and passion to produce, publish, and promote the book themselves within a year.
They ultimately orchestrated more than 60 independent local photographers, producers, graphic designers, artists, musicians, writers, photographers, and videographers who teamed up to donate their time to showcase the venues integral to live music culture in their local communities.
From coast to coast and border to border, the venues, owners, managers, bookers, bartenders, bouncers, sound techs, stage crews, visual and performing artists, and customers were all photographed and interviewed by the teams of creatives during the pandemic's darkest months, from mid-April 2020 to late January 2021.
By mid-February, after final rounds of writing, editing, and proofreading by the BMH team, book designer Bonnie Briant delivered the final pages of "Bring Music Home" to the designated printer, Editoriale Bortolazzi Stei S.r.l. (EBS), in Verona, Italy, which shipped the printed and bound books in late March and early April.
"Bring Music Home" is available now at bringmusichome.com. At $75 per book, a portion of the proceeds will directly benefit the National Independent Venue Association (NIVA), as well as help support the creatives—many of whom were directly impacted by the pandemic—who helped make the "Bring Music Home" project a reality.
Order your copy here.
The book is the first in a series of related projects being produced by Bring Music Home LLC, featuring more encounters with the people and places of live music, and stories about how the pandemic affected them. Now in pre-production and coming soon: a BMH podcast and a video/film docuseries based on footage shot during the photo sessions and new interviews.
Find out more about "Bring Music Home" here and follow @bringmusichome on Instagram.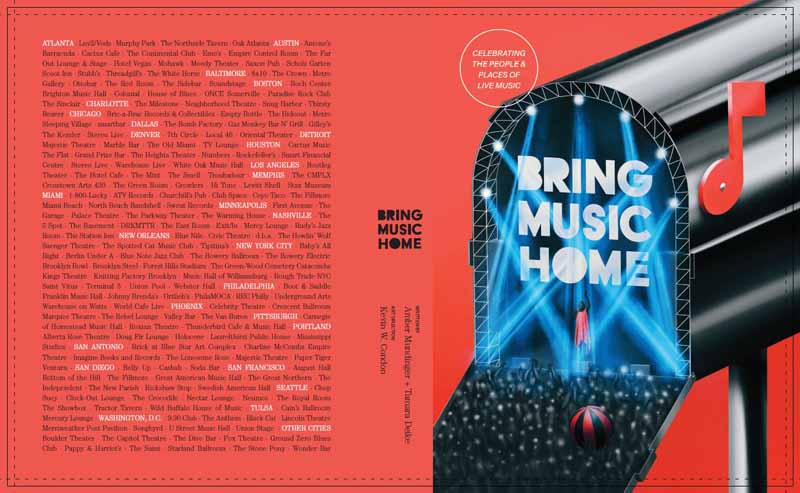 ♠ ♠ ♠ ♠ ♠
'Bring Music Home' Bullets
Destinations include Atlanta, Austin, Baltimore, Boston, Charlotte, Chicago, Dallas, Denver, Detroit, Houston, Los Angeles, Memphis, Miami, Minneapolis, Nashville, New Orleans, New York City, Philadelphia, Phoenix, Pittsburgh, Portland, San Antonio, San Diego, San Francisco, Seattle, Tulsa, and Washington D.C., with stops in Boulder, Colorado; Port Chester, New York; Las Vegas, Nevada; Clarksdale, Mississippi; Pioneertown, California; Asbury Park, New Jersey; and Sayreville, New Jersey.
All images captured and stories told during the 2020-2021 COVID-19 pandemic
Written by Amber Mundinger, Tamara Deike, and Kevin W. Condon, with additional contributors and collaborators
Beautiful portraiture photography by Danny Clinch, Pooneh Ghana, Misha Vladimirskiy, Pilar Zeta, Matt Leif Anderson, Josh Sisk, and many more.
Cover design by Jose Berrio
Custom-curated accompanying playlists created by DJ Hesta Prynn
Book design by Bonnie Briant
BMH logo by Misha Vladimirskiy
Nearly 500 pages (484) featuring exclusive photos, one-of-a-kind posters, stories, and more.
Book dimensions are 9.4in x 12.5in and weight is approximately 9 lbs.
More than 375 individuals photographed, from venue owners/operators to longstanding employees and artists, across the 34 cities
Printed in the highest quality by Editoriale Bortolazzi Stei S.r.l. (EBS), Verona, Italy
First edition shipped from the printer in late March-early April 2021
Bring Music Home LLC Founders + Partners
AMBER MUNDINGER (1) is Chief Operating Officer and Head of Strategic Partnerships for Artists Den Entertainment, based at the company's New York headquarters, and is passionate about creative pursuits in the music and entertainment space. Amber has spent more than a decade working across sports, fashion, and music. Prior to her role with The Artists Den, she spent five years at Penske Media Corporation (PMC), where she served as SVP, Live Media & Strategic Partnerships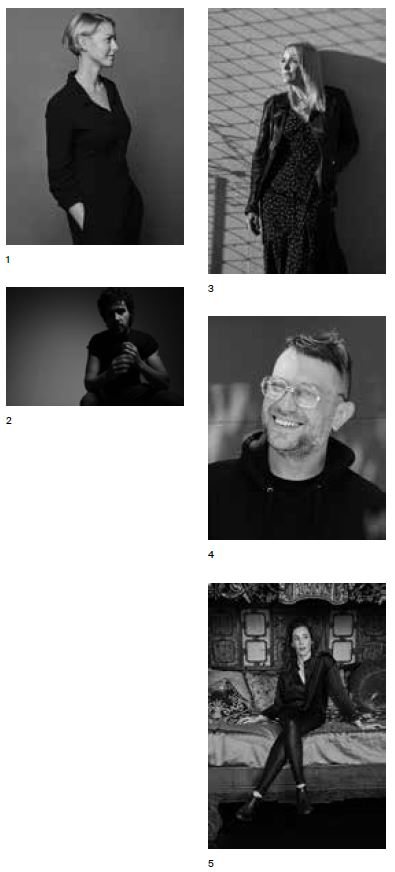 for Rolling Stone. Previous to that she served as Vice President, New Ventures and General Manager, Summits & Events for Fairchild Live/WWD. Amber was also the producer for the New York City portion of "Bring Music Home."
KEVIN W. CONDON (2) is a Brooklyn-based photographer. He is self-taught and music-driven. His photos have been seen in Rolling Stone, The New York Times, The Wall Street Journal, NME, and Billboard, along with many others. While photography is his focus, Kevin is also an accomplished director who has written/directed nearly a dozen music videos to date. Kevin was the "Bring Music Home" photographer for New York City. Find his work at weirdhours.com.
TAMARA DEIKE (3) has been a fixture in the entertainment space for more than a decade, cutting her teeth at Om Records, overseeing 200+ releases. A former Vice contributor, booking agent, artist manager, promoter, and DJ, her career has taken her from managing Rose McGowan during the #MeToo movement, overseeing her No. 1 New York Times bestseller; to creating her own agency, ACES HIGH, where she develops brand experiences for clients like Spotify, Facebook, and for artists like Beck, Sheryl Crow, and Cage The Elephant. Today, she resides in Austin, where she continues to write and is currently producing a book about iconic Eagles album cover artist Boyd Elder. Tamara was the "Bring Music Home" producer for Austin.
MISHA VLADIMIRSKIY (4) is a photographer and filmmaker from San Francisco. He is also the founder of Filterless and managing partner of International and Brand Development at Bring Music Home. Misha has worked with Coachella, Levi's, Airbnb, StubHub, New Era, and GoPro. He has been featured in leading publications such as Rolling Stone, Billboard, and The New York Times. Misha specializes in making creative content, partnerships, and brand strategy for companies all over the world. His personal work is a reflection of his own interest in music and art, and the people pushing the boundaries of the creative world. Misha photographed San Francisco for "Bring Music Home."
JULIE POTASH SLAVIN (DJ HESTA PRYNN) (5) is the go-to DJ, talent curator, and event programmer for a blue-chip client list with an emphasis on all things tech and female-focused. Her work with brands like Spotify, Google, Twitter, AT&T, Medialink, Amazon, and Morgan Stanley has made her a regular presence at global leadership summits. She is a frequent guest on SiriusXM Radio, and has been featured in numerous fashion campaigns and television commercials, including the Twitter ad that ran during the Oscars, which AdAge called "a nod to #TimesUp and #MeToo." Julie now acts as musical director for a number of companies and retail spaces and produces live events and television programs. She is known for her encyclopedic knowledge of musical genres and her career of "firsts," breaking down barriers and operating in spaces traditionally reserved for men. Julie oversaw all music direction for the "Bring Music Home" book.
'Bring Music Home' Press
BMH partner Tamara Deike and Todd Christiansen of The Mint L.A. appeared in a six-minute segment with entertainment reporter Amanda Salas on "Good Day L.A." on Channel 11 to discuss "Bring Music Home" on May 28. [Watch the video.]
♠ ♠ ♠ ♠ ♠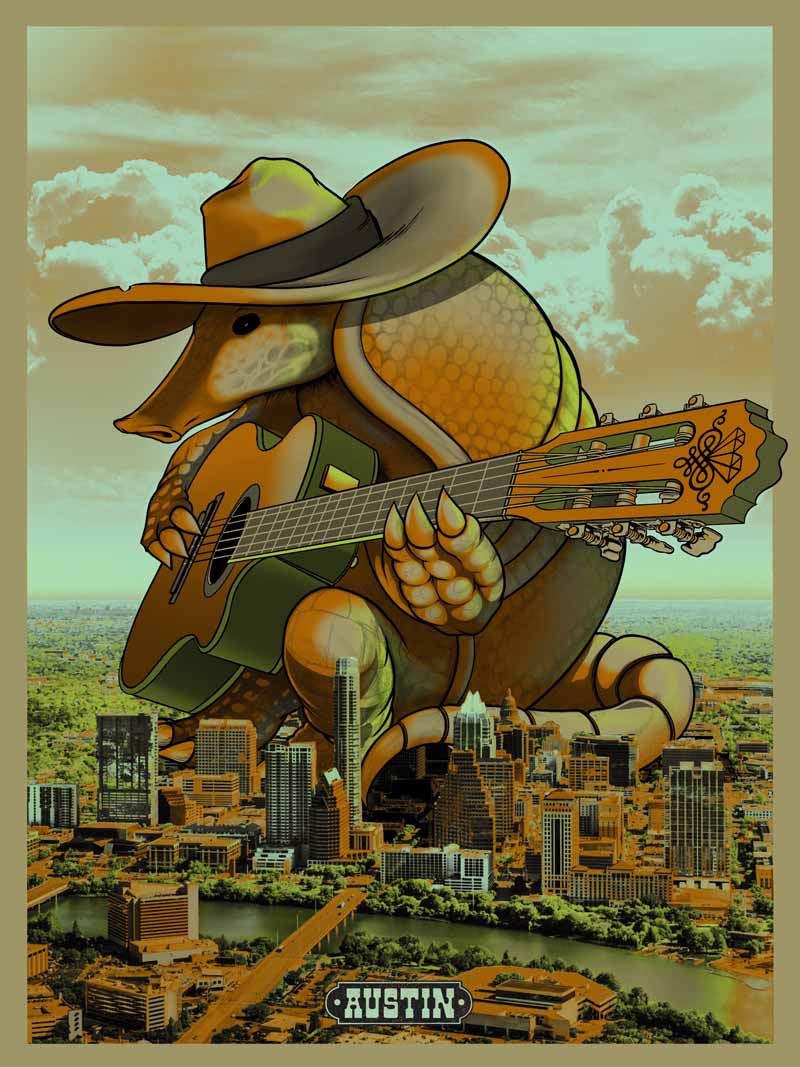 'Bring Music Home' & Austin Preview with Tamara Deike
"Over the 10 months, technically, that we worked on this project, the industry was going through a full variety of ups and downs, [and] still are, because many venues still haven't officially reopened," BMH Co-Founder-Partner Tamara Deike said during a virtual "Bring Music Home" preview event from SXSW in March 2021.
"In the book, there are also examples of venues that ultimately did not survive, that have closed permanently, unfortunately, because of the pandemic," said Deike, who co-authored "Bring Music Home" with Mundinger. "The positive silver lining is that we were able to capture their stories."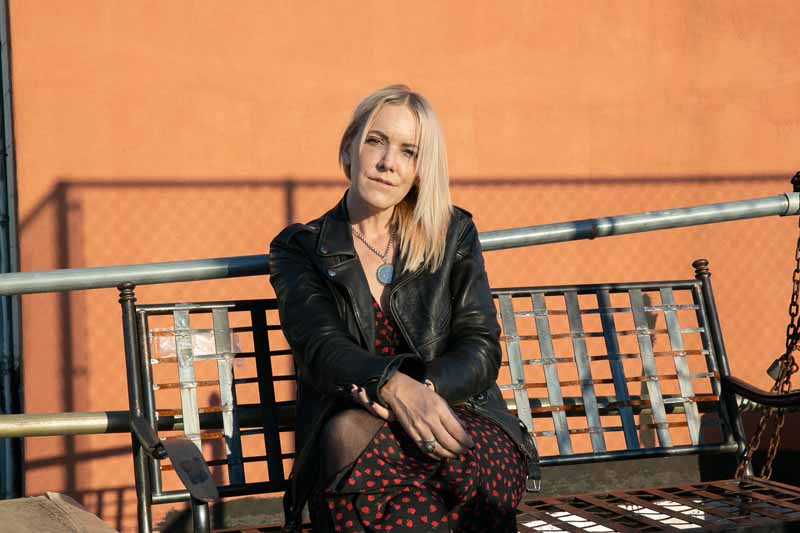 Deike had founded the creative production agency Aces High Creative and relocated to Austin in early 2020 with her fiancee, actor-author-multimedia producer Corey Stewart, just before the pandemic took hold. Centered around concert and tour production, the company's entire slate of multimedia events planned for SXSW 2020 was wiped out when the City of Austin canceled the festival on March 6.
"The screeching halt of the entertainment economy was front and center when Amber rang to convey the early sentiment of photographing these iconic spaces nationwide," Deike said later in an email.
Joining the Bring Music Home team as a co-founder, Deike produced the Austin chapter of "Bring Music Home." During the preview, she described some of the special features there, and in each city's section.
"The [Austin] poster is a throwback to the Armadillo World Headquarters," she said, referring to the legendary hippie-redneck venue Eddie Wilson ran from 1970-1980, spanning the psychedelic rock and progressive country eras, from Roky Ericson to Willie Nelson.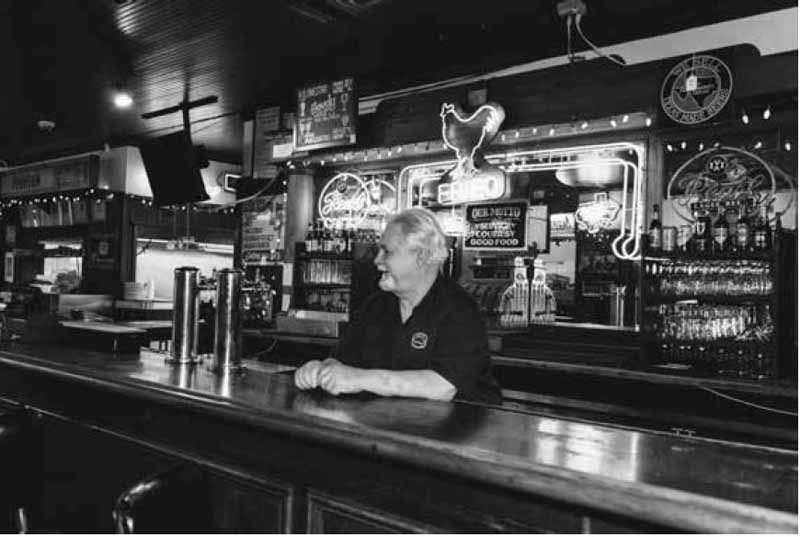 "Austin also comes with a playlist, so when you scan your phone over the QR code it'll take you into songs that were curated by DJ Hesta Prynn that are specific not only to Austin but also to the venues we covered.
"And the Top 10 list for each chapter is really a list of things you've gotta know about each of these cities," she said.
As Deike and her "Bring Music Home" team of creatives visited each venue, she got a crash course in the local music scene and learned a great deal more about her new neighbors.
"We photographed 17 different music venues in Austin," Deike said. "We were able to go inside these spaces and we had so many incredible stories shared with us.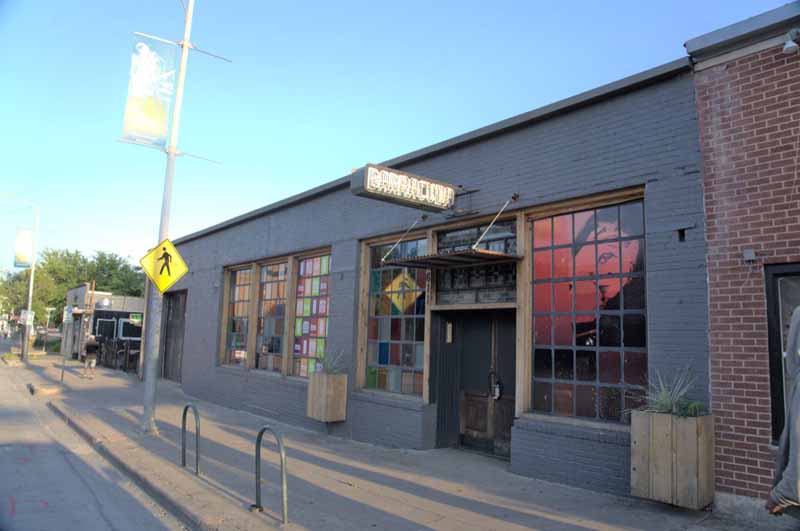 "What I learned working in Austin is number one, I made some incredible relationships here and made new friends at a time when a lot of people weren't able to do that," she said. "I feel very grateful and I felt that despite all the challenges everyone was going through, I was welcomed with open arms and felt very privileged to walk into these places and have an opportunity to share these stories.
"The success of this project stands upon the shoulders of so many amazing creatives who locked arms with us along the way, and also, to the music venues that opened their doors and allowed us inside their homes," she said.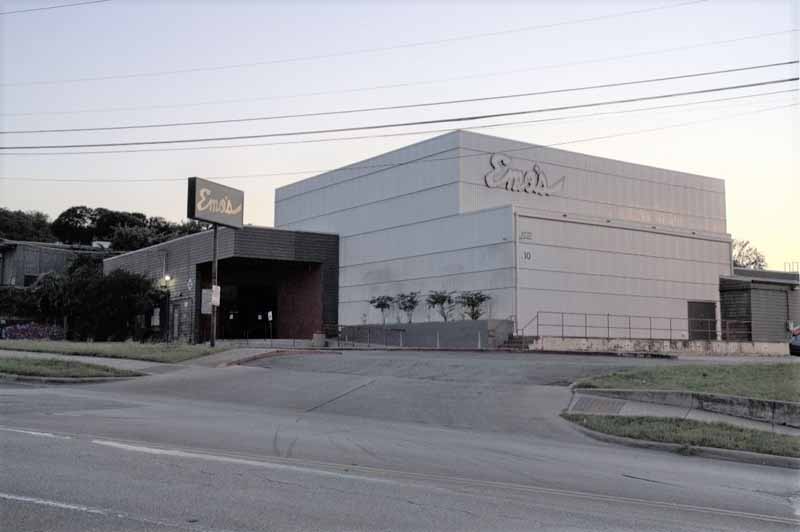 "We felt a true responsibility to tell these stories and document the impact of the pandemic while we had the chance," Deike said. "So this book is so much bigger than we are. It's for anyone who cares about music, culture, and your own community.
"We all thought, 'If we can knock out something like this in the midst of a pandemic, why stop now?'
"We realized early on that the 'Bring Music Home' book is just the beginning of our partnership, that we want to continue to support the music economy through storytelling, experiences, and products that lift up the industry overall.
"So now, as the world is re-emerging and the music industry is ready to re-ignite, we plan to be there to share stories describing what this new landscape looks like as we move forward with our docuseries and podcast: What are the new innovations, the shifts in experience—what have we lost or gained along the way?"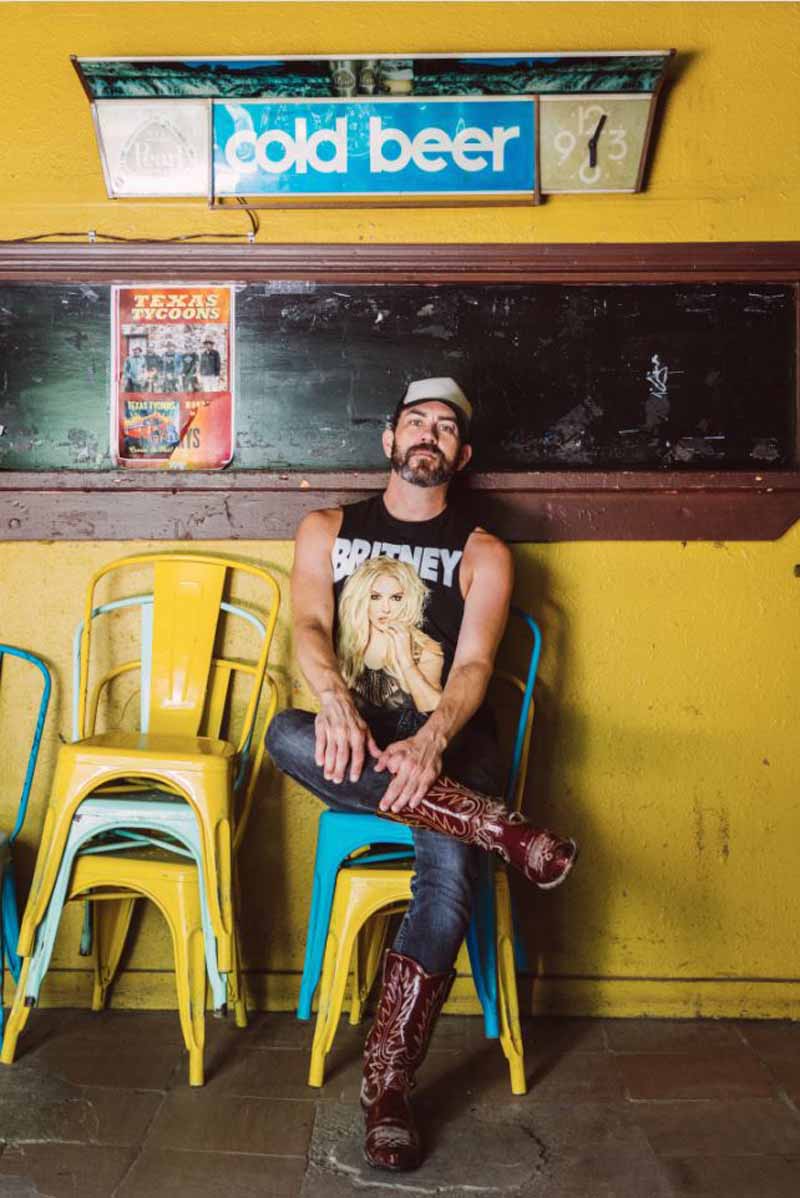 ♠ ♠ ♠ ♠ ♠
'Bring Music Home' Q&A with Amber Mundinger
Stephen K. Peeples: Welcome, Amber!
Amber Mundinger: Thank you so much for having me.
Peeples: So, I want to get the complete genesis story. How did the project come about?
Mundinger: The project really came about in the first week of March [2020] here in New York. Myself and Kevin Condon, who's a friend and a music photographer, were going through the beginnings of the shutdown in Manhattan and really just talking about what was happening in the music industry, and kind of seeing everything shift. For him, I think he lost six months of business in the span of those two days just with everything canceling.
And so we really started to just chat about the effects of what we saw happening. I don't think we realized, or anybody could have realized how long this was gonna go on, but we immediately felt like, "OK, this is gonna be at least a couple months. So, maybe as part of that, we should just be documenting this because all of these places are gonna be closing."
For us, it was about the places, but more importantly the people, and thinking about all of our friends and colleagues whose businesses were literally door-shuttering. Yeah, like the state and the city mandating that Manhattan and elsewhere close down completely. So that's really how it started.
Then I was also talking to Tamara around the same time, just really trying to find out what was happening with South by Southwest, catching up with her. I think we all were feeling, "OK, if the festival cancels, then this is definitely a ripple effect that we're about to see."
And [SXSW was canceled]. So we had shared with her the idea around the project, and basically, she said, "I'm all in."
So the three of us dug in and formalized the treatment and the concept for the project, and really just got on the phone and started contacting friends and colleagues across the country, 'cause we kind of saw immediately between New York and Austin that this was something that wasn't just gonna affect a few places; it was gonna be everywhere.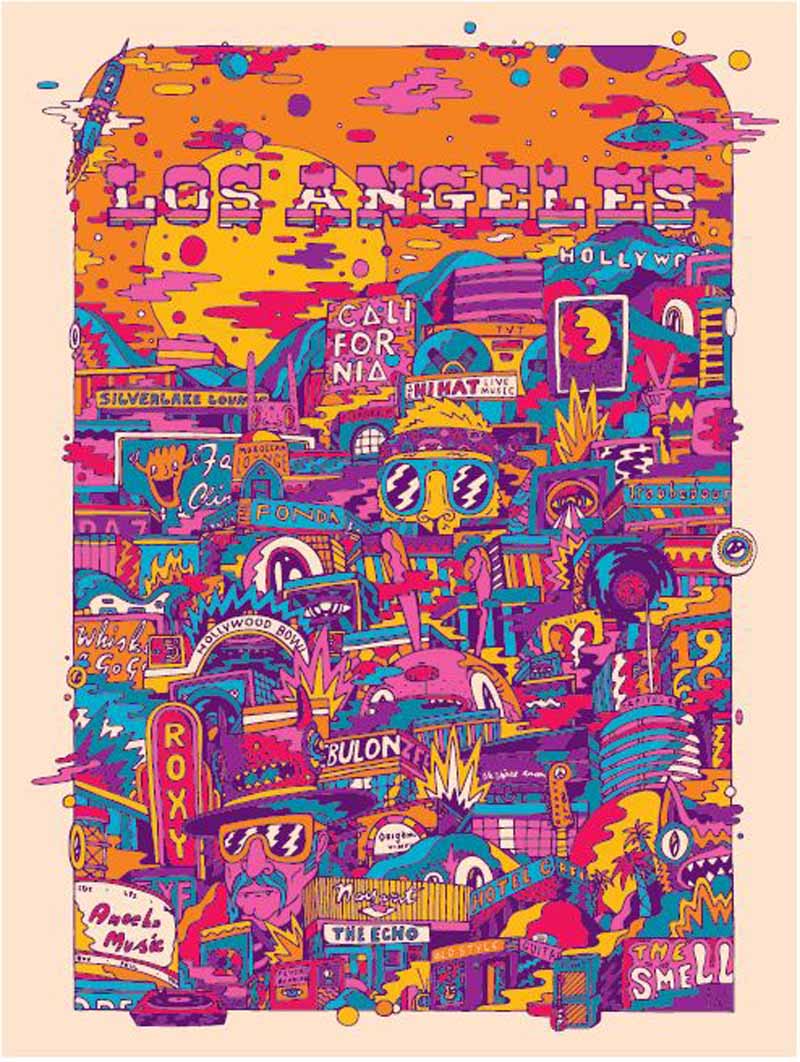 The NIVA Connect
Peeples: Now, how did you get tied in with NIVA [National Independent Venue Association] and Save Our Stages?
Mundinger: We were really fortunate because when we started this, NIVA hadn't even formed yet. Originally, the idea was, "OK, in every city that we're covering, we'll partner with an organization in music to do a giveback," which, now looking back, would have been amazing, but quite the undertaking in and of itself. So, we're thankful for NIVA in many, many ways.
But it really kind of came about through Tamara, who knew Stephen Sternschein, based out of Austin—he's one of the founders of NIVA—and shared a little bit with him about what we were doing. And as they were putting everything together, we asked them if they would be willing for us to partner with them.
We were one small little thing in obviously the huge scale of what they were trying to undertake, and I think it was just really an amazing thing that [there] was just immediate trust between all of us. It was, "OK, yeah, let's partner. You guys are trying to do something that documents all of this. We're getting into the general understanding of how to bring everybody together to lobby for actual federal action. So, we can't really focus on the things that you're focusing on, and this sounds like a great way to support each other."
[The NIVA connection] started a few weeks after we started the project, and by April, we were partnered together, probably late April, because they just had immediately formed, which is crazy to even think about, that [NIVA] didn't exist a year ago.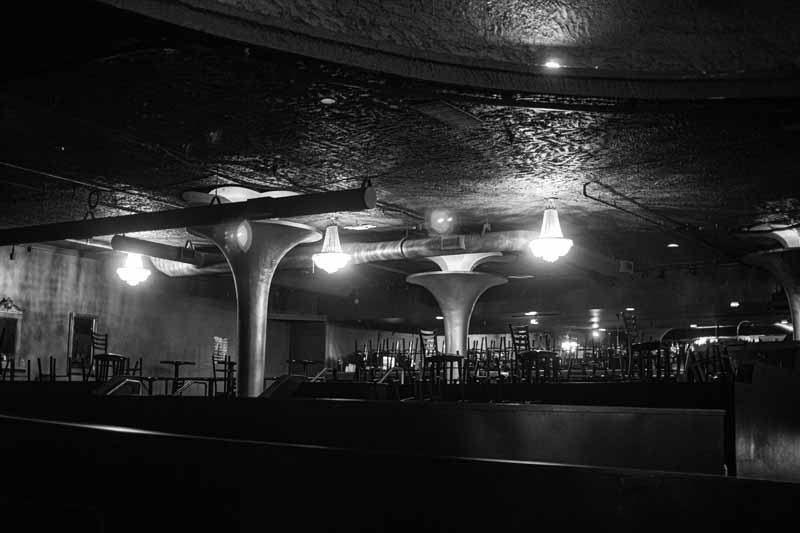 Assembling the Teams of Creatives
Peeples: You mentioned earlier that you started making calls, but tell me about the process of assembling all of the creatives in the cities across the country.
Mundinger: So we really started with who we knew and who we admired as colleagues in the industry, and we started with five or six core cities, looking at some of the major music cities like New York, Austin, L.A., San Francisco, Nashville. [In] all of those locations, we were really fortunate—we had friends that were music photographers or producers who immediately came on board.
Then it was really almost like a game of Telephone: "OK, we want to make sure we cover Portland and Seattle on the West Coast. Or in San Diego. Now, who knows who in those cities, or do we know somebody?" And it really just had this ripple effect as we were talking to people: "Oh, well are you going to cover D.C., 'cause I can recommend Kyle Gustafson, who's this amazing music photographer there."
Frankly, there were some cities we were like, "Wow, we don't have a direct connect, but let's look and study some photographers we think could be really amazing, and let's just reach out."
And so, some of them, who now we consider great friends and collaborators, we literally reached out to on social media and just said, "Here's what we're doing. Would you be willing to have a conversation? We really love your work."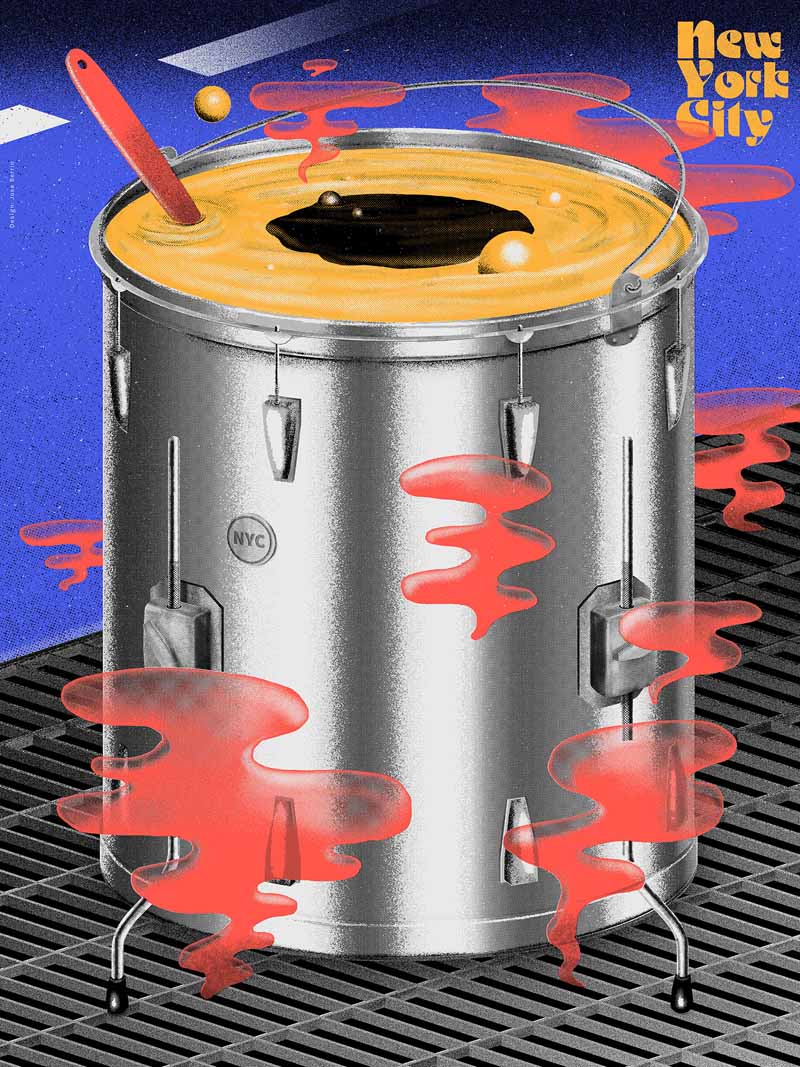 There wasn't one person who didn't say, "Yeah, let's get on the phone." And so probably a third, I would say, of our collaborators was people we didn't even know that we just cold-called basically.
Peeples: Well, now, as it progressed, obviously you guys had to split things up. For instance, you focused on New York. Tamara lives in Austin, so she focused on Austin. So, tell me a little bit about how you assigned your team members to oversee various sections in various cities.
Mundinger: The goal was that in every city, you would have a dynamic duo, basically. So, the producer and the photographer, and if there was the ability to have another person that really focused on videography, great, and if there wasn't, I'm really just working with our photography collaborators to capture that video.
I covered as the producer for New York and Kevin shot everything, and so we covered about 20-plus venues here. But the goal was really to keep our footprint minimal and to go with people who knew their cities the best and knew the genres of music in their cities and the venues that best represented those.
It was really saying from a creative standpoint, "Here are the basics of what we want to cover. Here are some suggested questions. Here are the specs of what we're trying to film and photograph. But this is your city. You know it inside and out. You have your style, so we want you to run with that because it shouldn't look exactly the same. Every city is its own beautiful destination."
Then because of the pandemic, really, to say, "We need to be as safe as possible. We're in the midst of this crazy, once-in-a-lifetime situation, and we don't wanna have a giant footprint of people that are going in places that could also be spreading this crazy virus."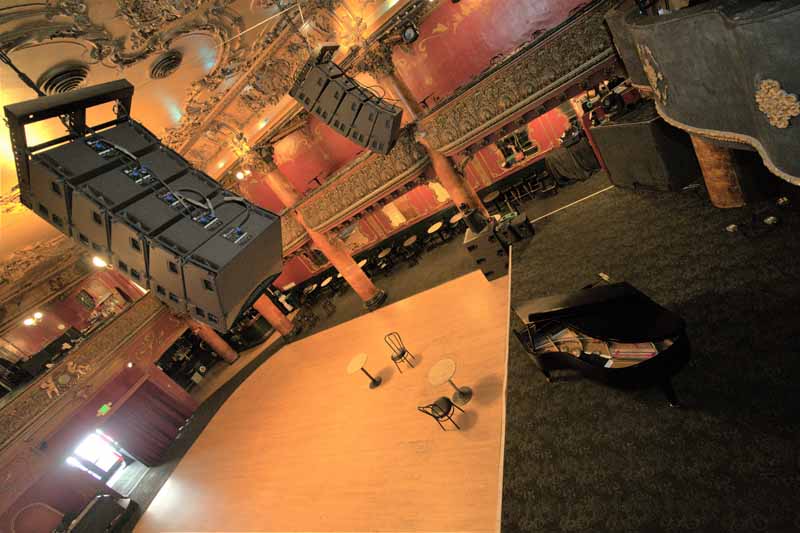 So we kept it to two people, sometimes three, and in some cities, actually only one individual did everything, 'cause they also just felt like, "I wanna be more self-contained. I feel more comfortable that way." So for example, in San Francisco, Misha Vladimirskiy did everything. He photographed, interviewed, videoed, literally one-stop-shop. And that seemed to really work.
I think also, it made venues and their teams really comfortable because they knew [when] we were coming in, we had minimal individuals, we were following all COVID protocol that we knew and could cover. So it was face masks, bringing hand sanitizer, having gloves, having extras of everything in case anybody showed up and needed anything, and making sure that everybody was six feet apart.
And then as people wanted to, say, in their photograph, take off their mask and be socially distanced, we would do that. But it was really based on the city, that individual, and where we were and their comfortability. So in some cases, you'll see people fully masked and some, you'll see they've taken them off specifically for that [photo].
Incoming Flood of Photos, Videos, Interviews
Peeples: Now, it was one thing to make all the calls and get all of these people active. Then you had teams of people in cities across the country interviewing and photographing and videoing and so forth. How the heck did you organize all of the incoming?
Mundinger: Oh, my gosh, it was quite the undertaking. I don't even think we realized—even across the first seven months, [when] there's so much adrenaline, there's so much going on, not only with the pandemic but just happening culturally that you became so hyper-focused but personal.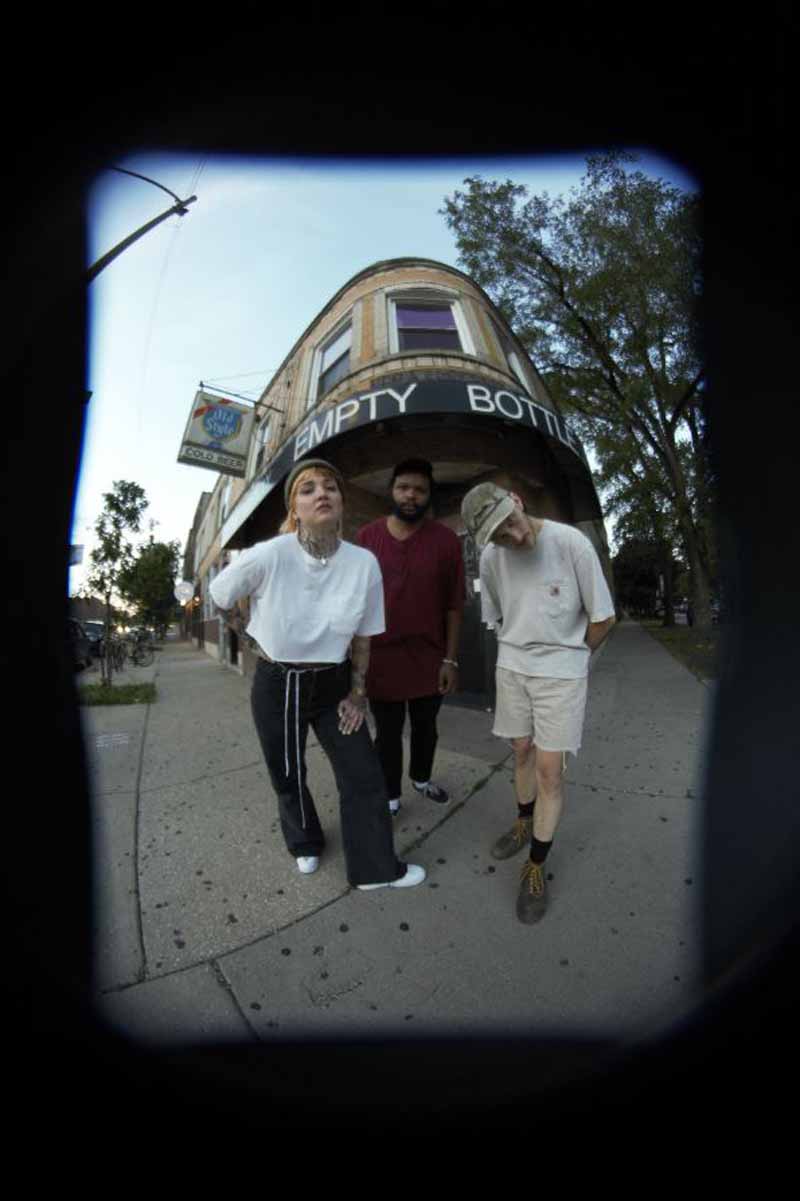 Thank goodness for the Internet. Thank goodness for Google Suites and Google Meets and everything else and Dropbox, because we kept everything super-hyper-organized via giant spreadsheets and Dropbox files. We had a whole protocol we had to develop and share with every single person working on the project. And we talked to everybody daily. So, you ultimately are ending up on top of whatever your day-to-day was.
We were probably pulling 16+-hour days to get this done and to make sure we were over-communicating with everybody. Then, every couple of weeks, we would have a giant group Google Meet where whoever could join would all get together and we would just check in on everybody. It was an amazing way just to see everybody's faces.
Also, I think we've all been through so much now that we forget there were wildfires on the West Coast. There were social injustices happening. There were riots. We had teams in Portland and Minneapolis and all of these places where it was also like, "We just wanna check in on you. We wanna know that you're OK." And so to be able to do that was really really amazing, and to be able to see people's faces via video was huge for us.
And then we had this amazing group, that we still have, of volunteers handling publicity and legal and social and helping us to organize all of these components. So we had weekly meetings where we would check in on those specific things and then map out our strategy. So it's a Type-A person's dream, I suppose, 'cause we were all hyper-organized, everything's in a file, has a system. But it was a lot of work to put it all together to get it there, for sure.
Peeples: Well, I couldn't imagine it being handled any other way. You had to be hyper-organized because of the massive amount of content and the huge number of people involved. A lot of people's fingerprints are on this project.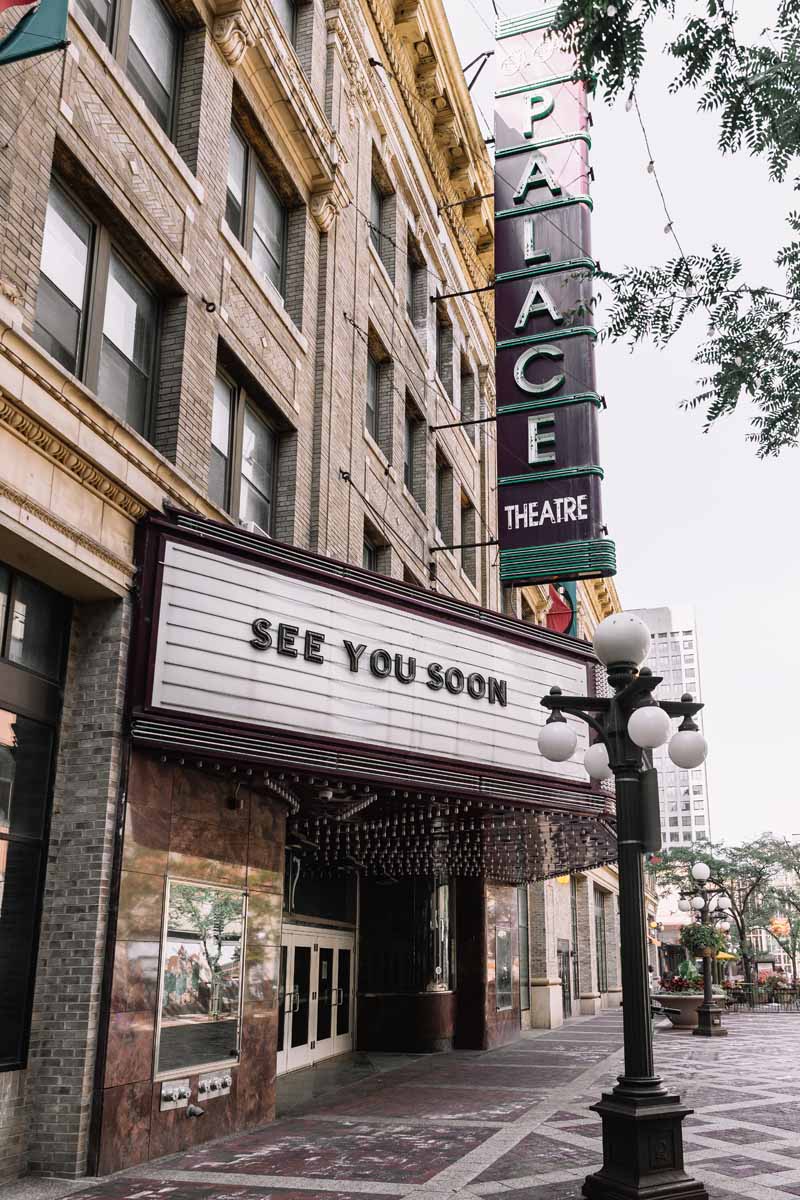 Mundinger: Oh, yeah, almost 100 people have worked on this project, between the collaborators in terms of photographers, producers, poster artists who designed amazing pieces of art for every single city that we were in, all of our volunteers, proofreading, everything. Everybody had a hand in this and had access to all of this, and I think that's a real testament to the collaboration and the trust of everybody involved.
It was like, "We're all doing this and it's coming from the right place," and just giving everybody free rein to say, "OK, drop that in this pile. You know what to do. I trust that you'll handle this appropriately."
And I think that that was something you don't often see, which has been really special about this project: It's the number of people who stepped forward to do this and document everything just because they care and they wanted to showcase these places and these people in the most amazing way.
Peeples: That's really a testament to the crew that there weren't any prima donnas…no divas and no drama; it was all about the project. That's great.
Mundinger: [chuckles] No divas. We're a no-drama crew, so it was very much like, "Yes, if you need to vent, let's vent." Also, everybody's isolated. I feel like a lot of people, myself included, have some PTSD from everything that's happened over the past year. I think also just being open to everybody to say, "If you need to talk about something that has nothing to do with this particular aspect of this project, just let it out. You gotta let it out."
Peeples: Well, yeah, it doesn't work very well to keep it internalized.
Mundinger: No. For sure.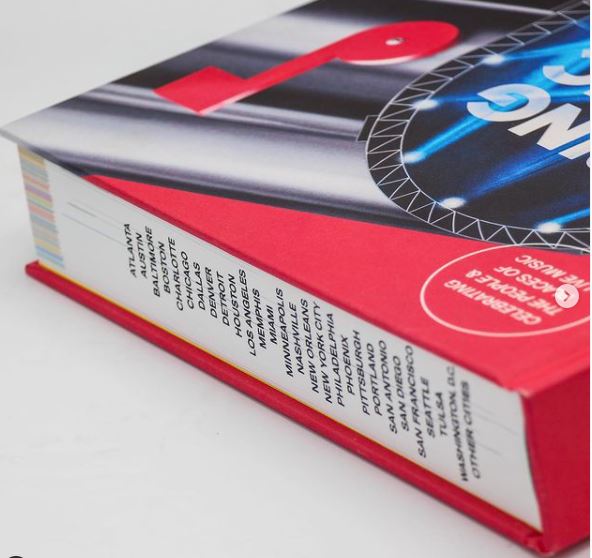 By Design: Finding 'The Look' for the Book
Peeples: So then, you have all this incoming stuff and you have it organized. You need to throw it to somebody to put it together, visually. So how do you find your designer?
Mundinger: We were so fortunate because Bonnie Briant is such a badass and so amazing. She's done so many books, like she did Pete Souza's book who's the White House photographer for Obama for forever. She's an amazing photographer herself, and we actually found her through a friend, Mike Magers, who had done a book with her, and he was like, "If you need a book designer," said to Tamara and me, "She's the person. You have to talk to her. I couldn't recommend somebody enough."
We got connected with her and told her about what we're doing, and told her the timeline we were trying to achieve, which I think if it was anybody else, Bonnie would have been like, "That's insane." She was like, "We can do this. If you guys stay really organized, we can do this."
And we also gave her free rein. I think she has such a passion for music herself and has frequented so many of these places that, for her, the project became really personal as well. She just had such amazing ideas, from putting the names of the cities on the very top of the book so when you're looking at the pages, you see every city name, to really letting the photography with these statements of words that we were able to pull and put together from all the interviews stand for themselves, like not making each page too overwhelming for people, because I think that images and what you read are pretty overwhelming and…[Part 2 begins]…emotional in a lot of ways.
Anyway, she just really brought it to life so vibrantly. Thinking about every city as a color…all of those aspects really came from her. We could not have done this in terms of getting it to what it is today without somebody like Bonnie, and I think without her in particular.
Peeples: Yeah, she did a stellar job. It looks great. It's a beautiful, beautiful piece. Just above and beyond anything else. It's really gorgeous.
Mundinger: Yeah, yeah. She just crushed it. I think Jose Berrio, who did the cover—it's just so cool, 'cause it's literally bringing music home, like a concert in a mailbox. And again, we just gave him free creative rein. We were like, "You've been a part of this project." He did the posters for New York and for Tulsa, and so when we came to him about doing the cover, he was really excited about it, and I think he only did two ideas. This was the first one. When we saw this cover, and we were like, "That's it."
Aviviare le Presse (Start the Presses)
Peeples: So you have this massive project happening. You gotta get it printed. How did you figure out how to get it printed, where, and at what price, right?
Mundinger: Oh, my gosh. First of all, I know so much now that I never knew after this past year.
We originally were trying to go the traditional route of going through a publisher and having them work with us, and we had some amazing discussions, and that was eye-opening just to further understand that process and how long it can take.
We came to find out that it would have taken us probably an extra year to get this done if we went that route. And that's got a lot of benefits in terms of the marketing capabilities and things like that that come with going that traditional route, but in terms of what we were achieving and the timeliness and the relief of it, we couldn't do that.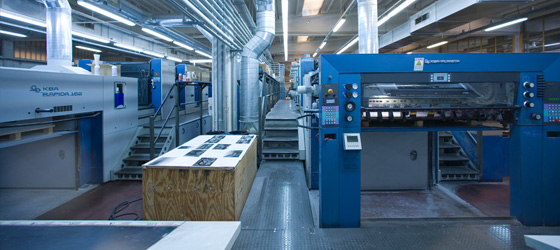 So actually Bonnie and then another good friend who has published some really amazing art books—both had similar recommendations of printers in Verona, in Italy. Both [had] worked with EBS, the printer we ultimately went with who's done a lot of amazing photography books and is just known for being the highest quality.
In some ways, we were fortunate that because of the pandemic, they were willing to work with an unknown entity. Obviously, they had Bonnie and others who they had worked with who they trusted, but they were willing to take on producing this book with us. So, we really found them through a few friends and colleagues.
Then it also worked out that Bonnie was actually headed over to Italy for another project, to review some printing things, and so she was able to actually sit down with the printer on our behalf and get it all solidified, and that's how we ended up working out of Verona, which is amazing.
We would have loved to have printed it here in the U.S.; it's just that a few factors in terms of the pandemic—things were obviously shut down, things were very minimized—we were very lucky that Italy was up and running at limited capacity, and so they were able to be printing and producing things.
And then the cost factor, to your point: We had to really think about, like, "OK, this book is huge. It's 500 pages. It weighs almost nine pounds. It's just a behemoth." We wanted it to be the most premium of quality, but also we, first of all, had no money until we got support from a couple of brands to actually help us manufacture it. So we were really cognizant of how much it was going to cost, and they were able to really help us out there, which was huge.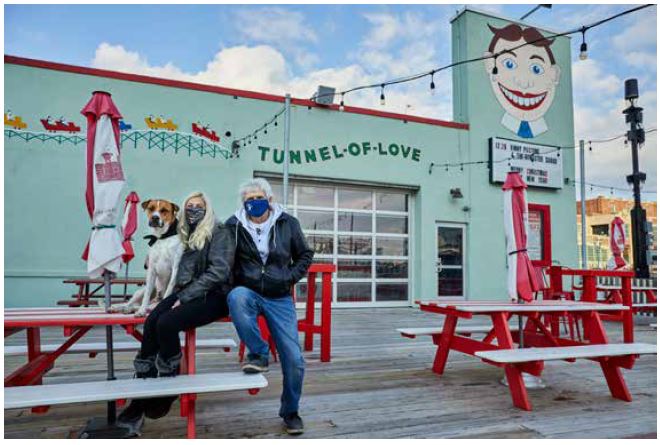 Peeples: And then there was some sort of shipping snafu, I understand, that delayed the delivery of the books by X number of weeks, right?
Mundinger: Yeah. One of 'em was purely just the responsibility we felt to everybody who was a part of the project and that we had interviewed to make sure we did some extra editing. Also, we had Danny Clinch who's so amazing as a photographer and film director, he was able to shoot Asbury Park for us, at the very last minute, as we were editing the book [in January 2021]. So we wanted to make sure that got in.
But then, yeah, we had a strike going on in Italy at one point, which was really amazing. We were like, "Nooo…" The courier strike happened, so that was fun. Then there's limited air freight right now because of the pandemic, and so there aren't as many planes taking shipments like this as there were pre-COVID. We were scheduled for an air freight and then we got bumped just because the plane was too full. So that delayed as well.
So it's just all of these little things that I feel like after you've made a book, you are living through a pandemic, there's all of these things that you're like, "OK. I let it go. It'll happen. It's going to get here."
And luckily the people who purchased and pre-ordered were very gracious and understood we were doing something that's no small feat: We were producing a book in a pandemic and getting it out in less than a year, which is crazy. And pretty much everybody in publishing has told us that that's unheard of.
Peeples: Well, congratulations on doing the impossible.
Mundinger: Thanks.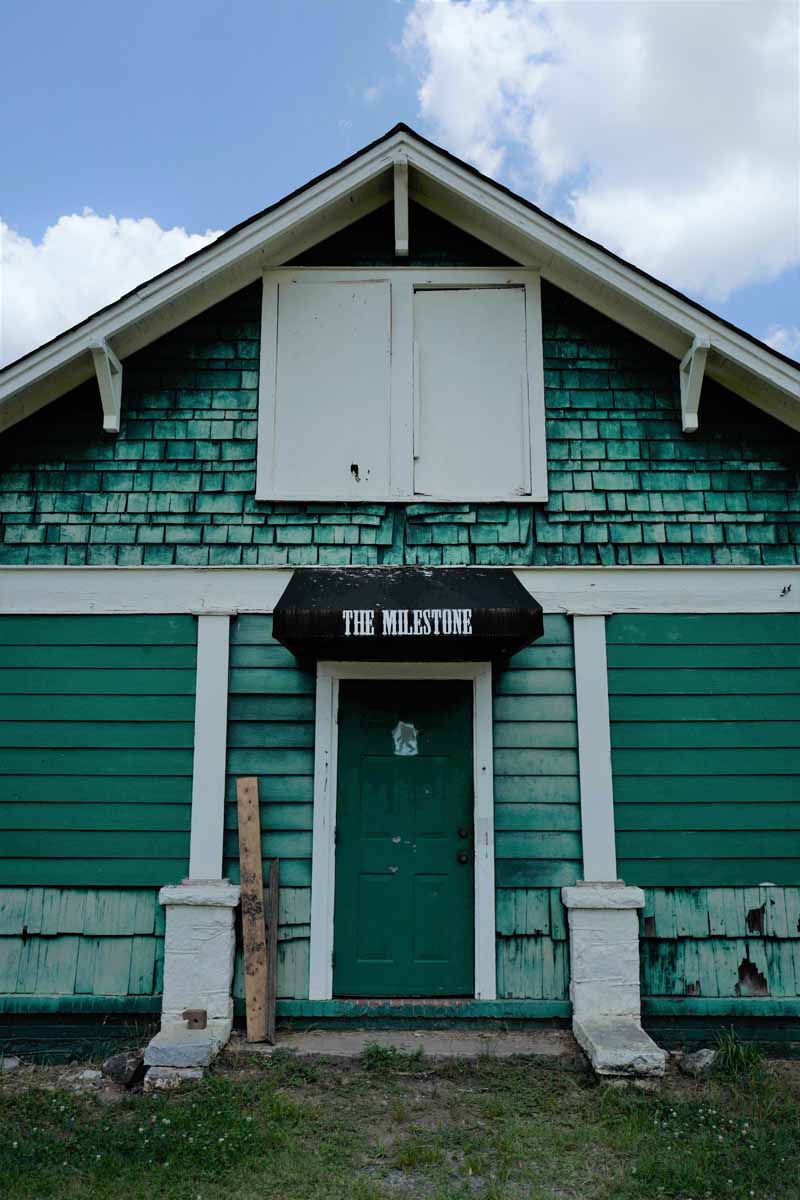 The Flow: YETI, Tito's Help 'Bring Music Home' Home
Peeples: Now, you mentioned co-sponsors; it's very, very important that you had some major sponsorship kicking in to help you guys out. Tell us a little bit about the sponsors and how that came about.
Mundinger: So, we did everything opposite. We started this project with no funding, with the understanding and the commitment that we would find it, just knowing this was so timely that we needed to start right away. So we just really hit the ground running and we really lucked out.

We wanted to work with partners who cared about the music industry and the project itself and also had been a part of [the industry] for a while.
We probably outreached and talked to more than 100+ brands and ultimately, we were very fortunate that both YETI and Tito's came on board to support the manufacturing of the book and the marketing of it.
Both of them have really supported music culture for a long time and the venues themselves as establishments, Tito's obviously being carried in many of them, YETI having headquarters in Austin, Chicago, Denver, some of their flagships.
Robert Sanchez, who oversees music over at YETI, I've known for several years. He's just a really amazing person. So I came to him and told him about what we were doing, and he really championed pushing it through there, which was really amazing.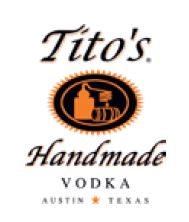 And then for Tito's, our collaborator Mallory [Miller], who helped cover all of Dallas, was the one who really made that connection, which was awesome, to the VP of Marketing over at Tito's, saying, "Hey, you should talk to Amber and Tamara; this project is really special that I've been participating in, and it seems to really align what Tito's has done in this space."
Both of them stepped up and they made sure we were able to fund, #1, manufacturing and producing the book, and then [#2], to also be able to reaffirm and go through with our commitment that we made to our collaborators that we would pay honorariums to everybody.
For us, it wasn't just about wanting people to be a part of this project just for free; obviously, we were all working for zero dollars. But we really wanted to also show from an economic/ecosystem standpoint that the photography and the production work all these people did—this is their craft, this is their livelihood. They're also out of work.
So if we can in some small way—and it's a very small drop in the bucket, hundreds of dollars—if we can at least commit that we can give each person [an honorarium], it was very important to us. We were able to do that, which was huge.
Peeples: You mentioned marketing: You have a lot of volunteers involved in the post-release, or the immediate release, and then promoting it over the next X number of months, right? So, what do you guys have planned? Any special events, other things that you might be able to tell us about how the marketing is going to go in the next few months?
Mundinger: Sure. So we've got live streams rolling out right now that are part of YETI's commitment to helping to support us. So, we've shot shows in Austin, Denver, and Chicago. And they're rolling out every Friday.
The first one came out [April 16, 2021] with Shakey Graves and Buffalo Hunt. [On April 23], we had a show with Kiltro out of Denver, this really amazing band there. And then [April 30], Drama out of Chicago.
We've also shot the band Native Sun out of New York, who we originally interviewed at Baby's All Right here in New York at the beginning of the project. That was amazing: A year later, we were able to do another interview and they have new music coming out, so we were able to film them in a studio a couple of weeks ago, and are going to be putting out a little piece with them. So we've got some really great performances coming out.
Peeples: Forgive me for jumpin' in: Where can people see those streams every Friday?
Mundinger: On YETI's YouTube. So every Friday, on YETI's YouTube at—I wanna say—5:30 p.m. Central.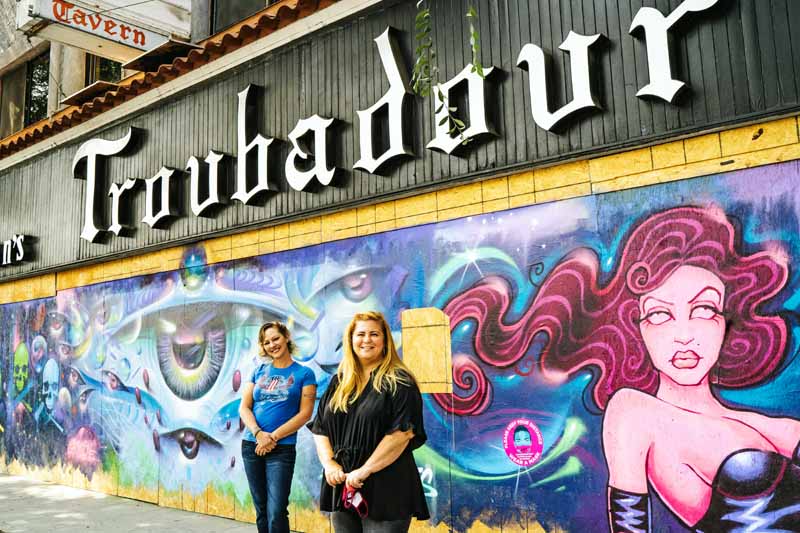 A Roadmap to Reopening
Peeples: OK, so, now things are starting to reopen a little bit. There's tunnel at the end of the light, so to speak. And the book is coming out. The book really focused on a really dark period when there wasn't a whole lot of hope. We didn't know when the vaccine was gonna be produced. It was a very scary period of time. … And now, the sun is rising again, in a way.
Mundinger: Yeah, that's true.
Peeples: So what do you think about the book's impact now that places are opening up again?
Mundinger: I think that now, the book is really a reminder of what we went through this past year, and also a reminder of what we don't ever want to go through again.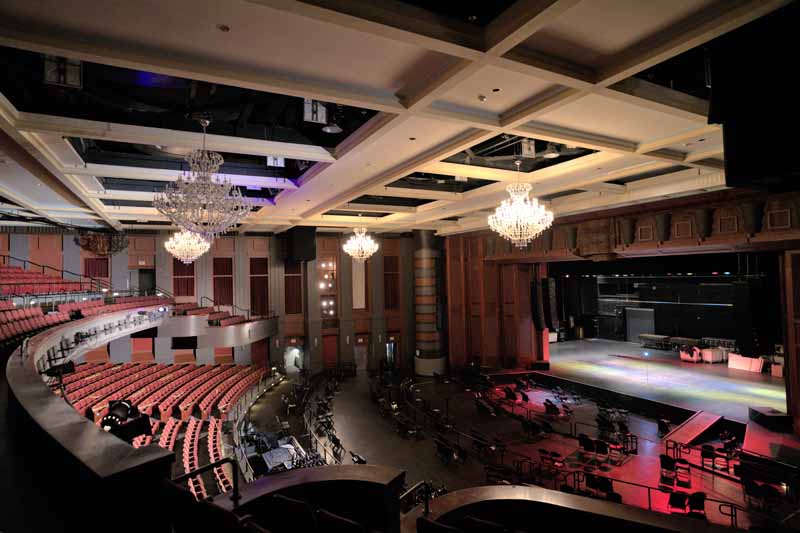 And I think also, it's from the art standpoint. It's something to read to really understand and appreciate how the arts, from the small to the big, need to be funded across the country and the importance of that and the importance of how, in less than a year, we could have lost hundreds upon hundreds of cultural institutions in our cities. Even the smallest venue, the smallest dive-iest venue, cultivates those artists and those genres of music.
I think it's also a little bit of a road map. If you wanted to learn about music in cities you've never been to, this is the book to open up. [You can] literally plan a trip as things are starting to open and people are getting vaccinated, you can use this for your musical journey and education, which I think is really really cool.
[That's] not something I think we planned, but now seeing it collectively, it's like, "Yeah, you could just use this as your road map," which is an amazing thing.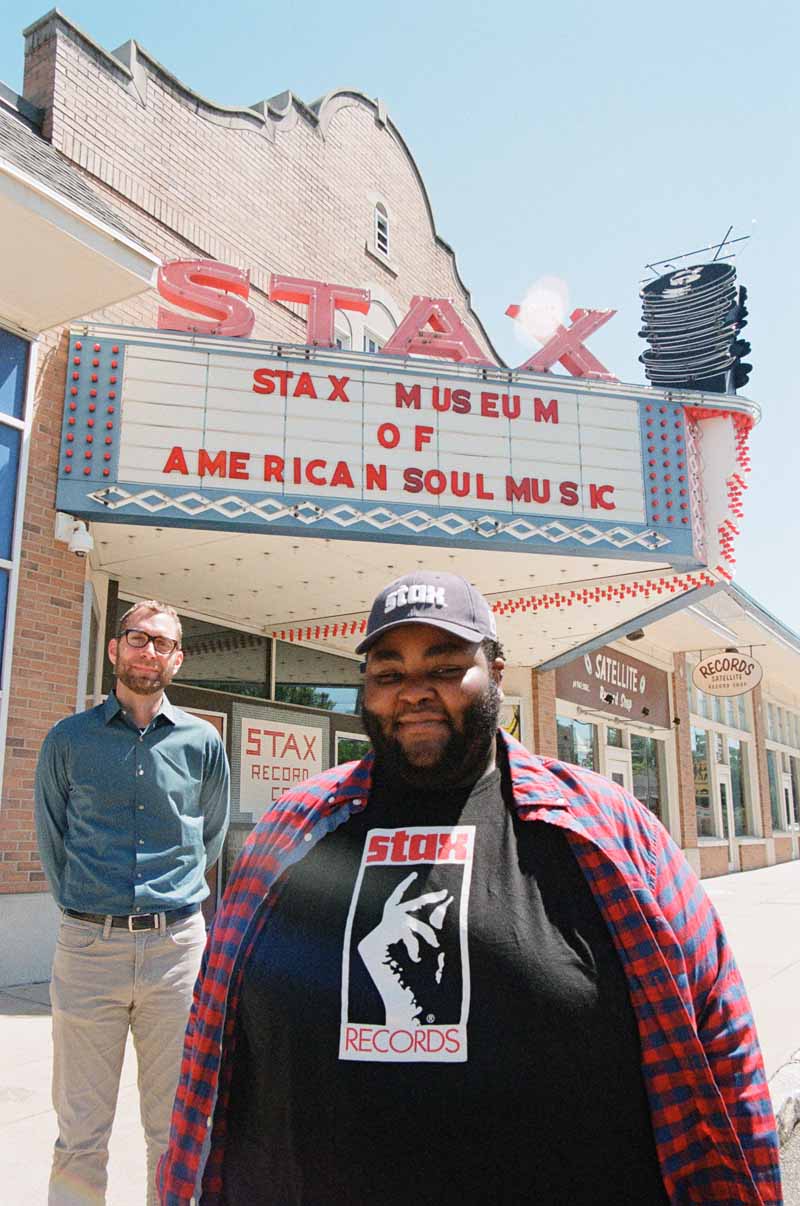 It was coming from a dark time, but I think it's also a positive piece to show even good things come out of some of the worst times that we experience, and we should have an appreciation for those things and we need to foster them in a bigger way.
Peeples: And going back to the original concept and when you were discussing how to get it published, and discussing whether or not to go with an established publisher or do it yourself: The fact is, your decision to do it yourself, in the process of doing that, you have built a vertically integrated structure for this project that could be applied to other projects if you so desire. So, what's next for BMH, for Bring Music Home? What are you thinking about for the future?
Mundinger: That we're working on a few things. We've obviously shot so much footage in the past year, but we're gonna continue to shoot some things; to your point, the reopenings of places, the different storylines, that came out of the past year in music. So everything from what happened to festivals to venues reopening to touring to mental health, there's a lot of areas to cover. And so, we are starting to work on the docuseries component of the project, which we're really excited about.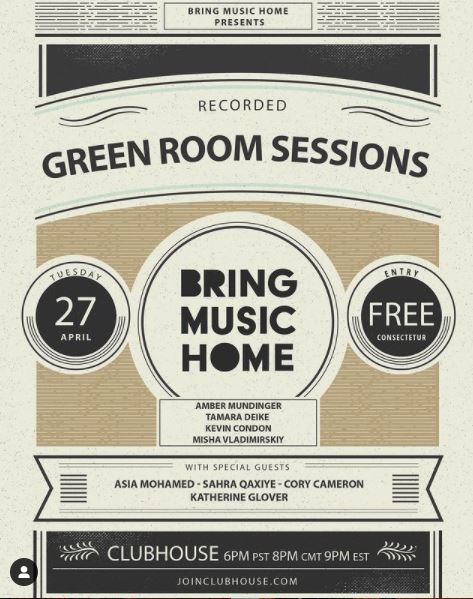 We've been working on a podcast pilot, which is almost finished, and that'll allow us to actually take what we've done the past year and just go deeper into each of these places and tell their stories in a bigger way.
And then to your point, we've learned a lot the past year, so we want to take that and apply it to other projects that are positive and further the music economy. So be that(?) more books, we have some things that we're thinking about, even in the beverage space that could then generate economics back positively into the industry. A lot of brands in this industry have been built on, I mean, brands have built themselves up on music and use music for cultural cachet, and then a lot of music has been built on a lot of things that are super unhealthy.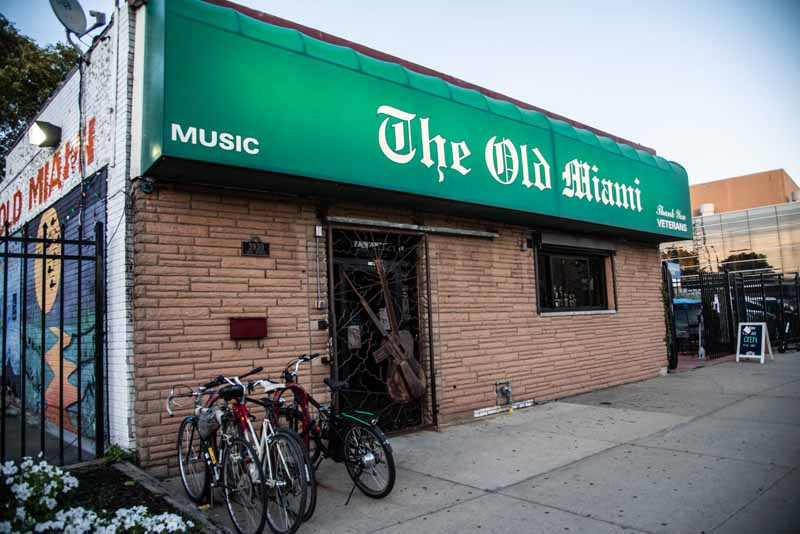 So it's like, "How do we all keep the creativity and all of the coolness of what music is and how it's created, but maybe help each other in a bit of a healthier way along that path?" So we're working on a few things for sure, staying busy.
Peeples: Very good, very good. Well, Amber, I really appreciate your time, and it's a great story.
Mundinger: Thank you.
Peeples: Is there anything that you'd like to add that I haven't covered?
Mundinger: I don't think so. I think you did a pretty amazing job, and also, just thankful to have you be a part of it all. So thank you.
Peeples: It was my pleasure, trust me. Best to you and best to the team and look forward to all of the future Bring Music Home projects coming to fruition.
Mundinger: Me, too. Thank you, SKP.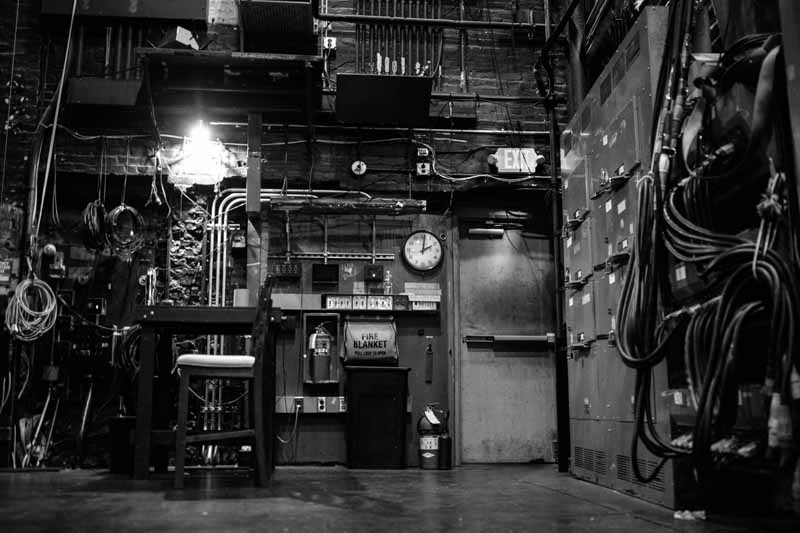 ♠ ♠ ♠ ♠ ♠
---
Santa Clarita journalist and Grammy nominee Stephen K. Peeples was raised by career newspaper journalists and music-lovers in Miami and Los Angeles. His Grammy nomination was for co-producing the "Monterey International Pop Festival" box set with Geoff Gans and exec producer Lou Adler (Rhino/MIPF, 1992). • Peeples was the original, award-winning producer of "The Lost Lennon Tapes" radio series for Westwood One from 1988-1990, and writer/producer of hundreds of WW1 programs in the preceding five years. • His first music industry gig was as an Associate Editor at Cash Box magazine in Hollywood in 1975. He went on to be a Media Relations-PR executive for Capitol Records (1977-1980), Elektra/Asylum Records (1980-1983), and Rhino Entertainment (1992-1998). • Moving online early, he was Rhino's first web editor (1996-1998), then elevated to content editor of Warner Music Group websites (1998-2001). • Based in the Santa Clarita Valley just north of L.A., Peeples was the award-winning Online Editor for The Signal newspaper's website from 2007-2011. He wrote-hosted-co-produced SCVTV's WAVE-nominated "House Blend" local music TV show from 2010-2015 (viewable on-demand online and still airing in reruns). Peeples was also SVP/New Media for Rare Cool Stuff Unltd. from 2010-2018 and a News Editor at SCVTV's SCVNews.com from 2017-2021. He is developing a biography of notorious Texas Artlaw Boyd Elder, collaborating with Home at At Last founders Cindy Johnson and Jeri Jenkins on their Miami memoirs, and co-writing a series of books with legendary multi-disciplinary artist John Van Hamersveld. • Subscribe to his YouTube channel for more exclusive behind-the-scenes interviews.
---
Article: 'Bring Music Home' Book Documents Havoc COVID Pandemic Played on Live Music
Author: Stephen K. Peeples
Category: News and Reviews
Article Source: StephenKPeeples.com