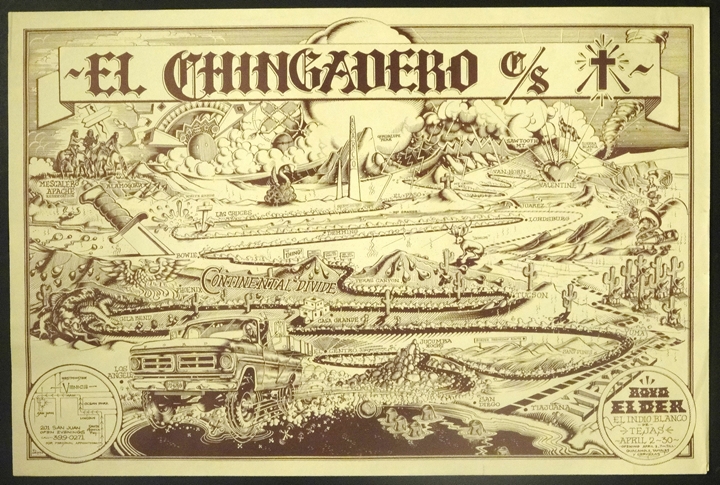 Notorious Texas "artlaw" and Laurel Canyon-Troubadour fixture Boyd Elder displayed large-format acrylic pieces and other recent works at an exhibit in Venice, California, called the "Chingadero Show" in April 1972.
Fellow artist John Van Hamersveld, a classmate of Elder's at the Chouinard Art Institute in downtown Los Angeles, had arranged the venue, a former auto garage at 201 San Juan, just off Main Street.
Another friend and Chouinard classmate, Rick Griffin, created a limited-edition poster that was folded and mailed to invitees. It's now very rare, especially if unfolded, and/or signed by Elder or Griffin.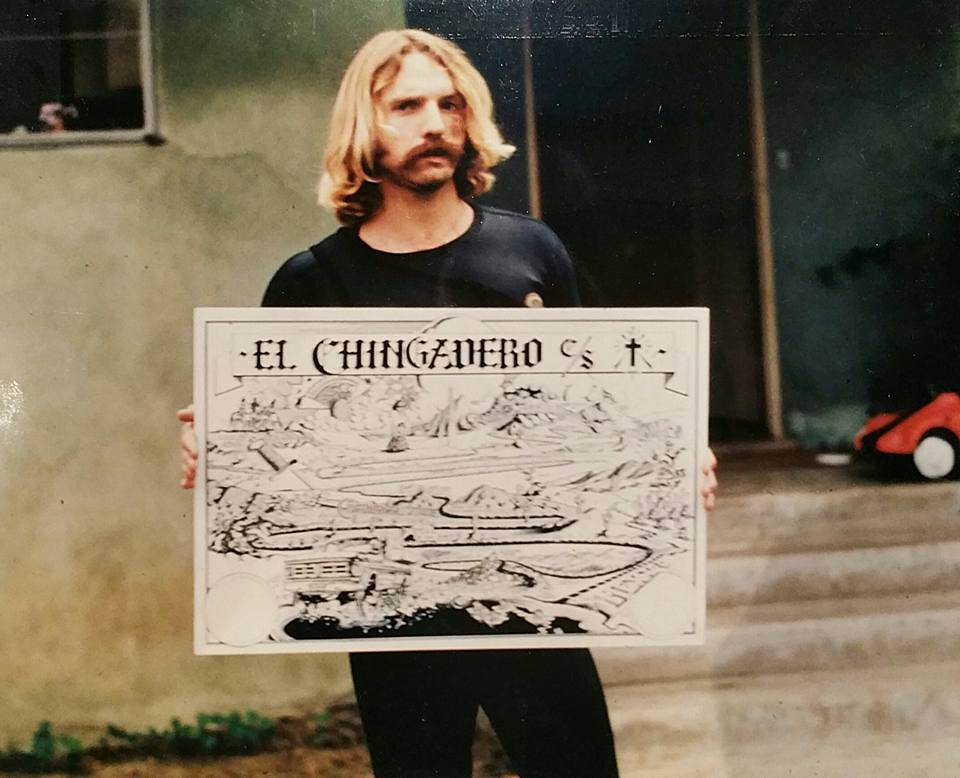 Elder friend and patron Gary Burden, the renowned art director, staged the opening reception on Easter Sunday, April 2, 1972, attended by friends, patrons, and clients including Joni Mitchell, Jackson Browne, Cass Elliott, David Geffen, Ned Doheny, Mark Volman, Joel Bernstein, and dozens more.
Burden also invited a new group signed to Geffen's Asylum label to play the show. It was Glenn Frey, Don Henley, Randy Meisner, and Bernie Leadon's first performance in public as Eagles. Not The Eagles. Just Eagles.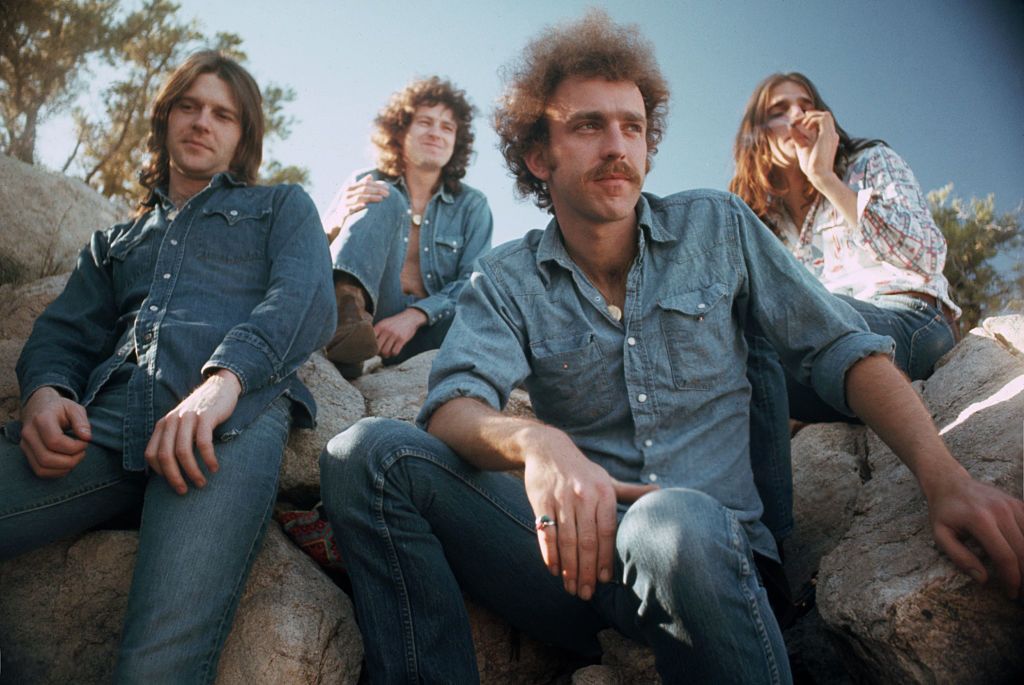 The group had already recorded their first album in England with producer Glyn Johns, and Henry Diltz, the renowned photographer and also a close friend of Elder's, had shot stills of the band during a peyote trip in Joshua Tree for the album package, designed by Burden.  Asylum was gearing up to launch a media blitz in May leading up to the album's release on June 1.
Diltz also shot stills and some Super 8 footage at the "Chingadero" event. Special thanks to Henry and his Morrison Hotel Gallery for permission to reprint a few pics here.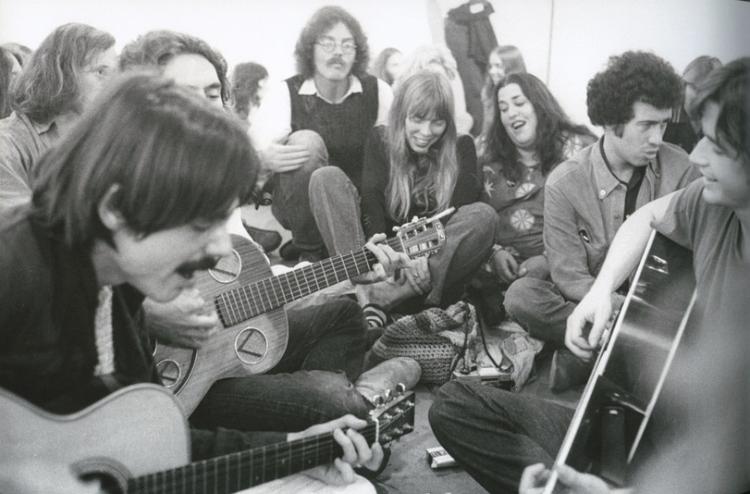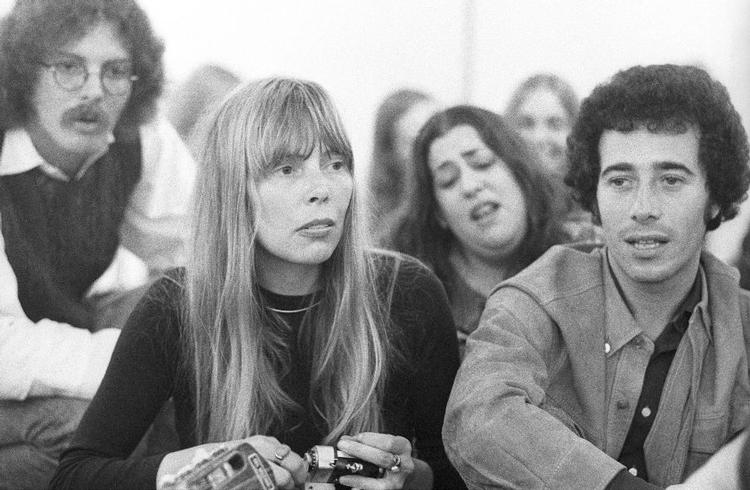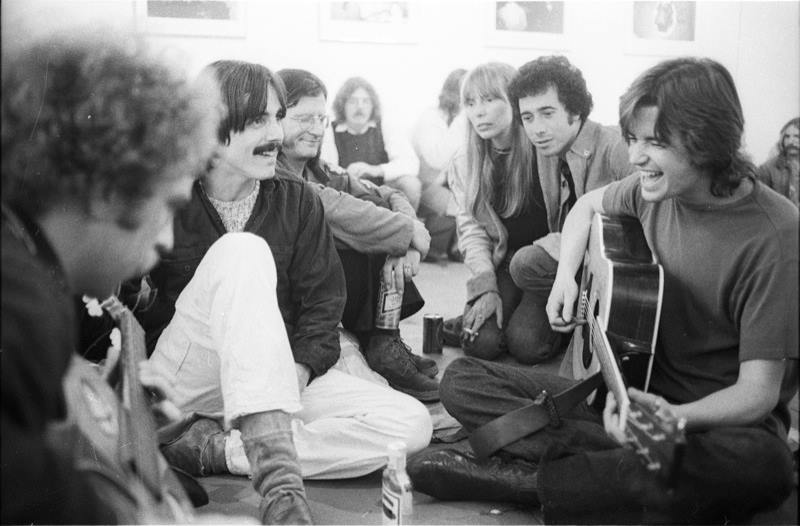 Burden also shot some rare video at the show (brief and different clips appeared in the 2012 PBS "American Masters" documentary "Inventing David Geffen" and the 2020 Epix Laurel Canyon documentary in the segment about Eagles' forming, rehearsing, and recording their first album).
Several months before the event, Griffin had sent Elder a special present for Christmas: a scalloped, painted, and pinstriped turkey breast.
After a fire on May 31, 1973, in Elder's studio on the family ranch in Valentine, Texas, destroyed most of his previous works and several in-progress pieces, he would find inspiration in the ornate bone his friend had sent. Elder would create his best-known works – the series of painted and adorned animal skulls he called "American Fetish: RIP" – over the next several years.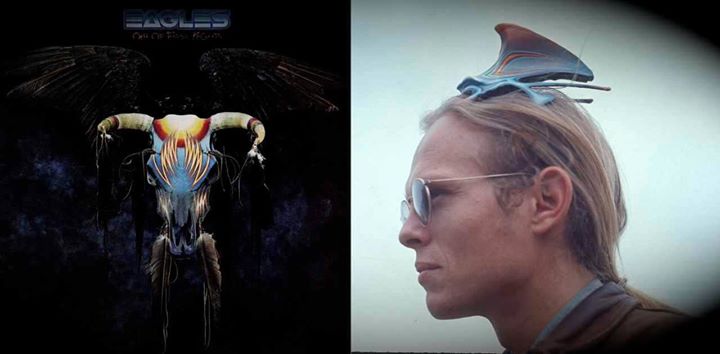 Three of Elder's "American Fetish" pieces and his lettering were featured on Eagles album covers: One of These Nights (1975), Eagles: Their Greatest Hits (1976; the best-selling album in U.S. history per the RIAA at 38 million-plus and counting as of 2018), and Eagles: The Very Best Of (2003).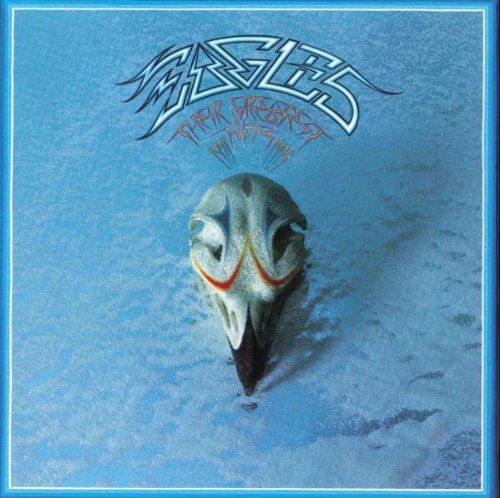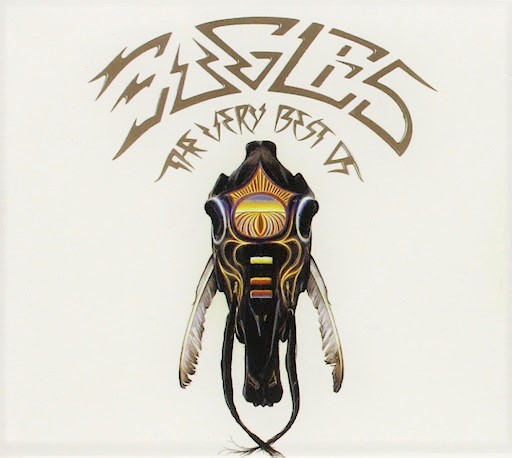 So untold millions of music fans around the world might not know Boyd Elder by name, but they know those images.
Read more about Boyd Elder aka "El Chingadero" here.
And stay tuned for "Artlaw: Boyd Elder – The Most Famous Artist You've Never Heard Of," coming soon to a brick-and-mortar or online bookstore near you.
---
Stephen K. Peeples is a Grammy-nominated multi-media writer-producer and award-winning radio/record-industry veteran raised in Miami and Los Angeles by career newspaper journalists and music-lovers. He met and wrote his first story about Boyd Elder in 1978. Based in Santa Clarita, California, Peeples is (as of early 2022) co-developing a Boyd Elder art book-biography, "Artlaw: Boyd Elder – The Most Famous Artist You've Never Heard Of." He is also co-authoring a new book with artist and pop-culture legend John Van Hamersveld commemorating the 60th anniversary in 2023-24 of Hammer's iconic poster for Bruce Brown's epic surf movie "The Endless Summer," as well as conspiring with Cindy Johnson and Jeri Jenkins, founders of Home At Last, the Miami-based concierge service for rock stars recording at Criteria and Bayshore Studios, on the dynamic duo's memoirs. See the "About" page on Peeples' website. More original stories and exclusive interviews are posted on that site and on his YouTube channel.
---
Article: Artlaw Boyd Elder's 'Chingadero Show," Venice, 4-2-72
Category: Blasts From the Past
Author: Stephen K. Peeples
Article Source: stephenkpeeples.com